Posted on 16/12/2021
Merry Christmas and Happy New Year from Habify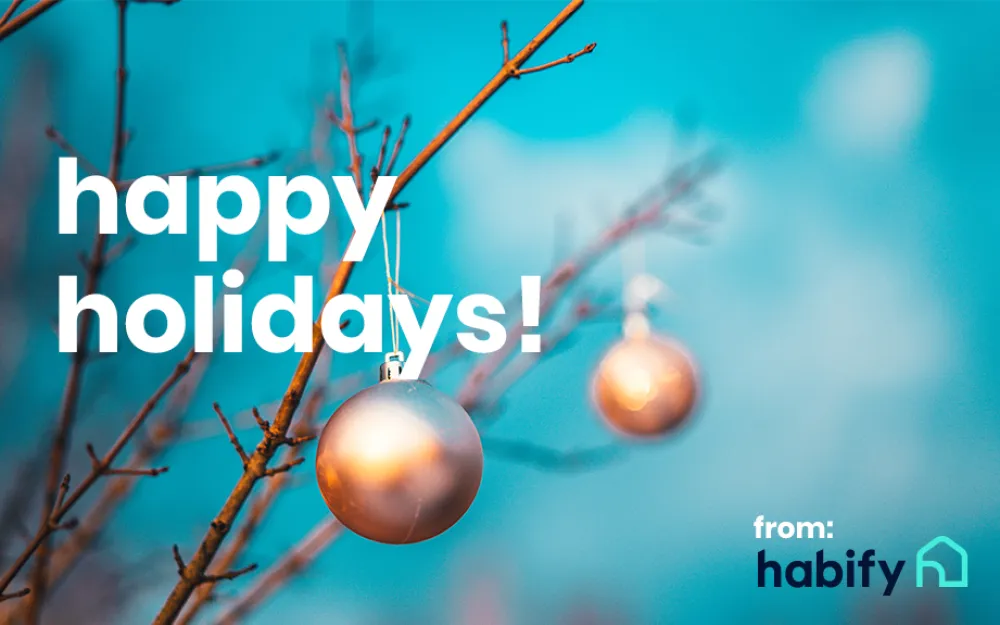 We've had a busy and productive year (despite the obvious problems of running a business during a global pandemic). Habify as a company continues to expand and take on more work, and we've got some exciting offers lined up for the New Year.
First, though, we're giving our staff in the office and those out on the road doing installations a well deserved break to enjoy Christmas properly. We're pausing installations from Thursday 23rd December and we will reopen at 9am on Tuesday 4th January.
We'll still be monitoring calls and emails and lining up work for the new year, so if the thought occurs when you're hosting Christmas that your conservatory could be put to better use if it had an insulated roof, don't hesitate to get in touch!
The Conservatory Warm Roof systems that we supply and install are a fully insulated replacement roof - not just overcladding for your existing roof. You can call us on 01603 905080 or email support@habify.co.uk
Finally, we'd like to wish everyone a very merry Christmas and a peaceful and happy New Year celebration. Looking forward to seeing you all in 2022!